Croque Monsieur
---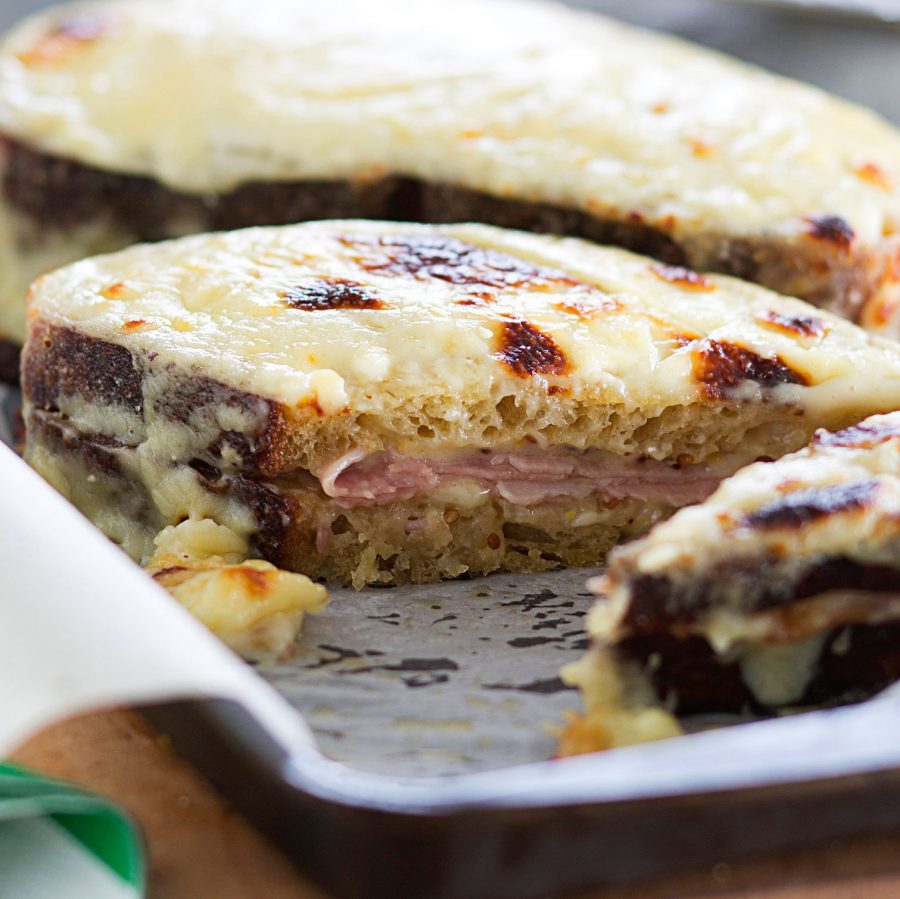 CROQUE MONSIEUR
Croque Monsieur is a grilled sandwich made with ham (Jambon de Paris) and cheese (Gruyere). This sandwich is a classic of French Bistrots. Add a fried egg on it and you will get a Croque Madame!
SERVINGS: 4
INGREDIENTS
HOW TO MAKE THIS RECIPE
1. Preheat oven to 350°F.
2. Brush half the slices with melted butter. Place half the slices, buttered side down, on an oven baking tray covered with baking paper.
3. Cover with grated cheese. Add a slice of ham (Fabrique Délices Jambon de Paris). Cover with grated cheese.
4. Place the second slice of bread on top. Then, sprinkle with grated cheese.
5. Bake for 15 to 20 minutes.
6. Serve with a green salad.
CREDIT
Photo: Fabrique Délices