Duck Confit Parmentier
---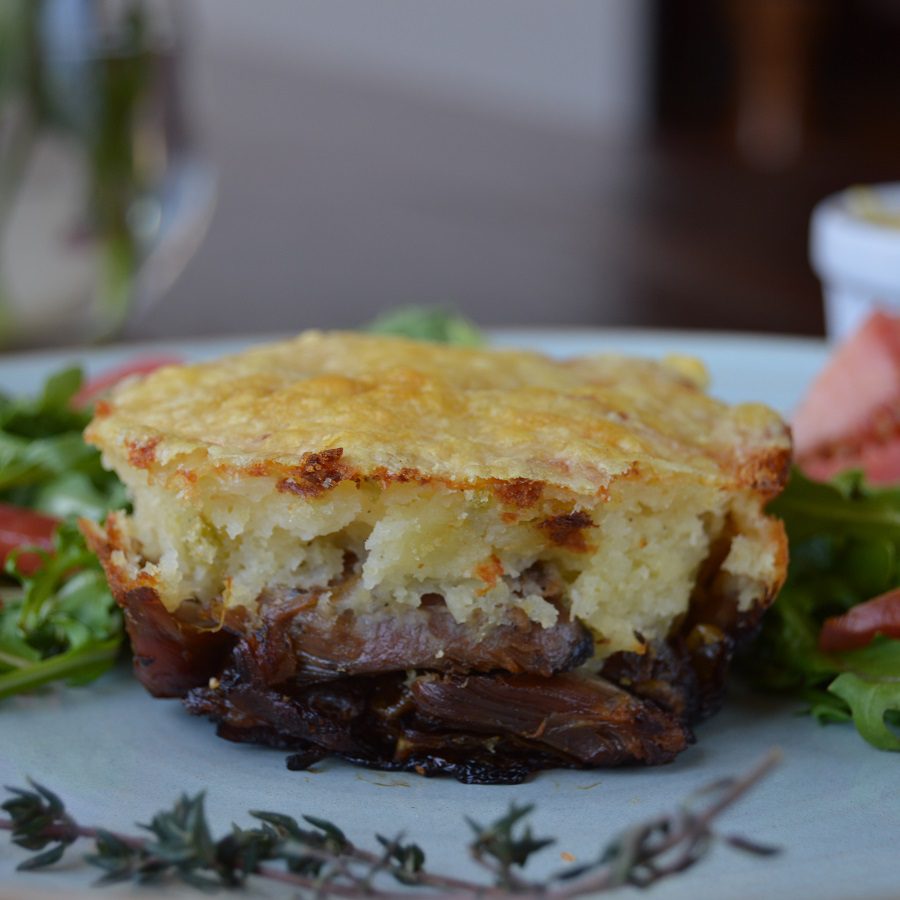 DUCK CONFIT PARMENTIER
SERVINGS: 4
INGREDIENTS
For the Purée
5-6 large potatoes (Bintje or Yellow Finn potatoes for example)
1 cup whole milk
8 tbsp unsalted butter
1 small pinch of ground nutmeg
Salt & ground pepper, to taste
For the duck:
1 large yellow onion
Thyme
Pepper, to taste
1 cups shredded Swiss cheese or ½ cup shredded parmesan
HOW TO MAKE THIS RECIPE
Purée
Bring a large pot of salted water to a rolling boil. Add the potatoes and return to a boil. Simmer until very tender, about 30/40 minutes depending on size. (It will be easier to mash them if overcooked). Drain well and let them chill for a few minutes.
Peel potatoes and mash them with a potato masher (or a fork) until they are broken up. Mix butter into potatoes and slowly add milk. Season with nutmeg, salt and pepper.
Advice: Don't overbeat the potatoes or they will turn into a sticky and rubbery paste!
Duck
In a saucepan, warm-up the duck. When hot, remove it from the pan. (Keep the pan with fat to cook the onion).
Finely chop the onion and fry gently in the duck fat until just golden.
While onion is cooking, separate duck meat from skin and bones with the help of a fork. Then shred the meat.
Add shredded duck meat to the pan (with onions). Season with cracked black pepper and thyme.
Stir well and simmer for approximately 2 min.
Last step
Pre-heat oven 350F.
Lay the duck & onions mixture in an ovenproof dish. Top this mixture with the mashed potatoes. Flatten the potatoes to create an even layer. Sprinkle with cheese.
Bake in the oven for 20/25 minutes, and finish under a hot grill until golden brown.
Serve hot with a green salad on the side – and of course with a red wine of the South West of France.
Bon appétit !
CREDIT
Photo & Recipe: Fabrique Délices