Garlic Sausage Omelette
---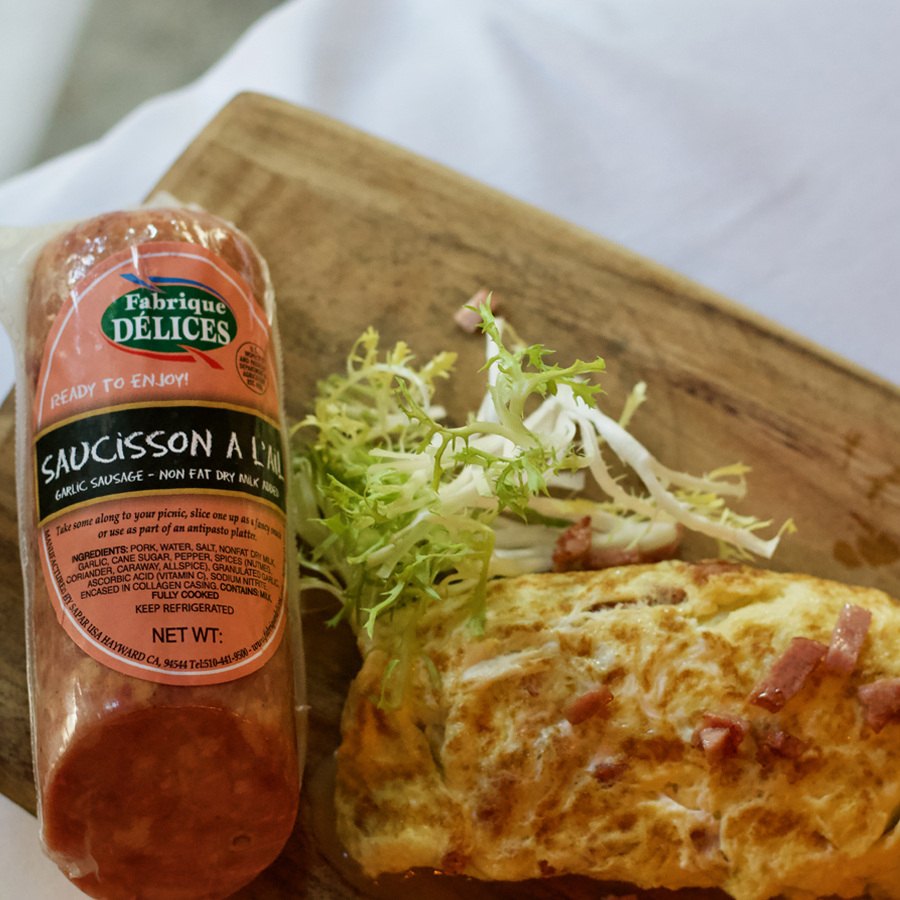 GARLIC SAUSAGE OMELETTE
This french omelette is mainly made with eggs and butter. To make your omelette tasty, you would also need to add diced Fabrique Délices garlic sausage. Easy, quick and delicious with a green salad for breakfast, lunch or dinner!
SERVINGS: 2
INGREDIENTS
HOW TO MAKE THIS RECIPE
1. Crack eggs into a bowl. Add salt and pepper. Whisk with a fork to gently combine.
2. Dice the garlic sausage and fry in a pan until lightly browned (but not crisp). Then, remove the excess fat and add the eggs.
3. Stir with a wooden spoon and cook over low heat. When the omelet is almost cooked, fold it back and adjust the seasoning.
4. Serve with a green salad.
CREDIT
Photo: Fabrique Délices