Grilled sausage sandwich
---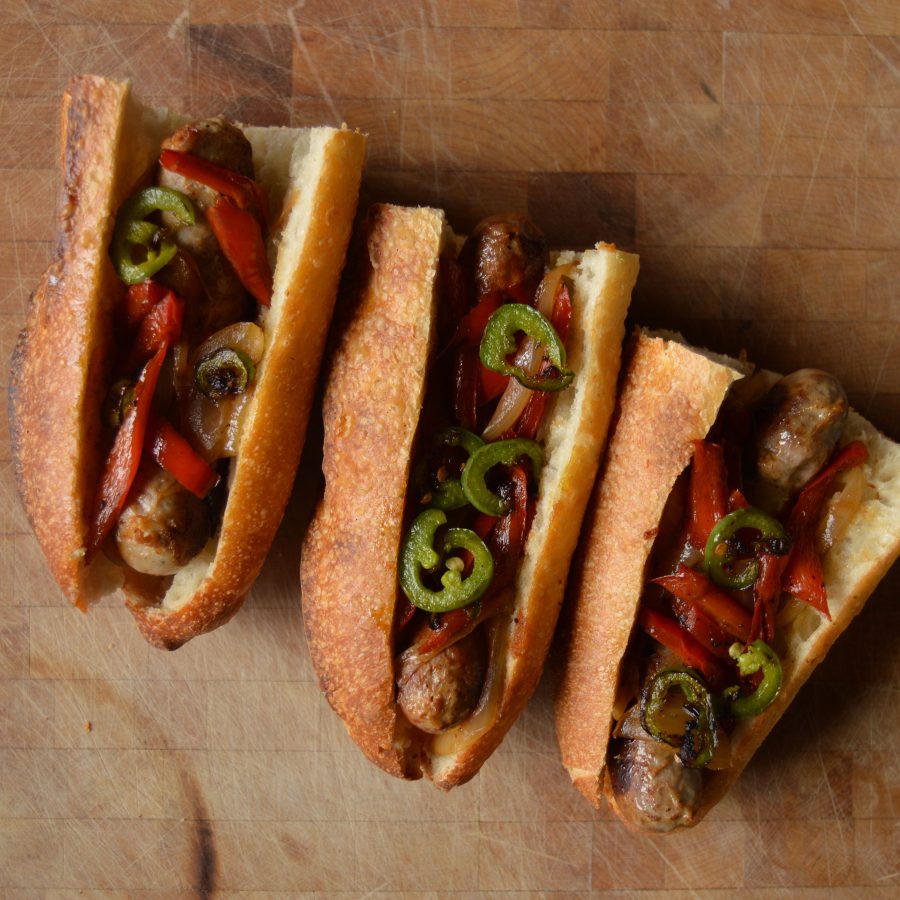 GRILLING IDEA!
Here is an easy and delicious grilled sausage sandwich recipe to share with friends and family. You can use any of our raw sausage! Perfect for summer and barbecue season.
SERVINGS:
INGREDIENTS
HOW TO MAKE THIS RECIPE
1. Saute the bell peppers and the onions in the olive oil. Season with salt and pepper. Keep warm and set aside.
2. On the grill, place the sausages, the French bread (cut side down), and the jalapeño peppers. As they reach the desired doneness, move to cooler parts of the grill.
3. Place the sausages into the baguette "buns" and top with bell peppers, onions, and jalapeños. Drizzle with ketchup and/or mustard.
CREDIT
Recipe & photo: Fabrique Délices