Jambon-Beurre
---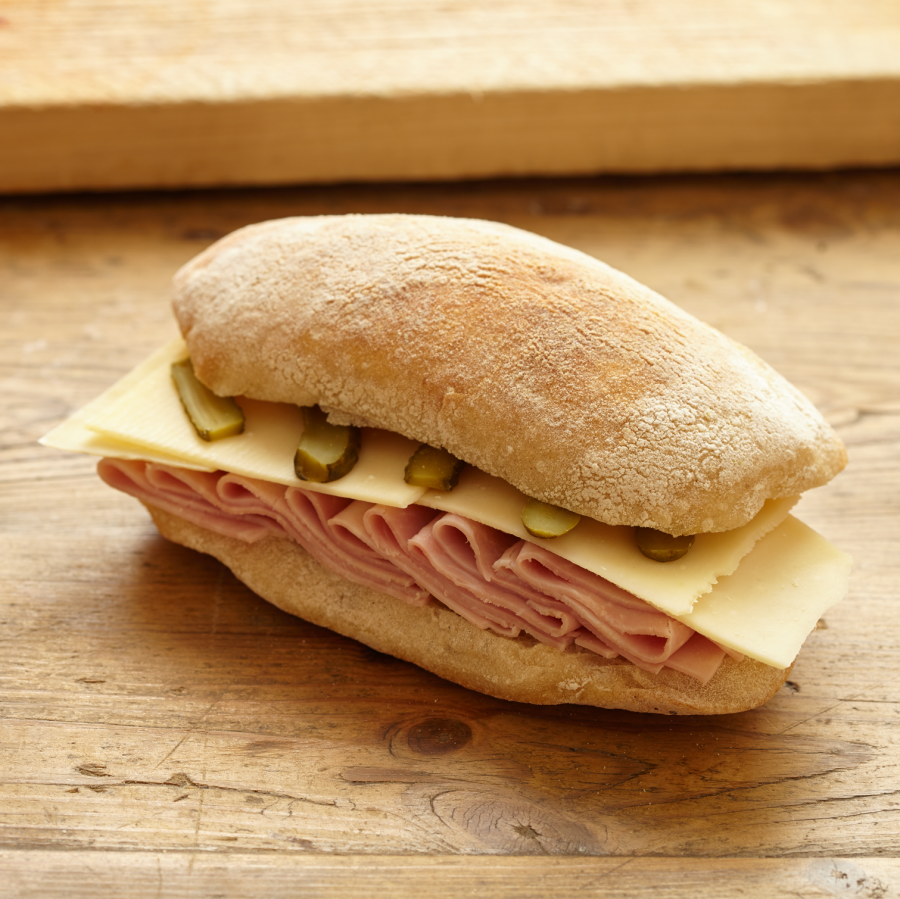 JAMBON BEURRE (FRENCH HAM SANDWICH)
The classic Jambon-Beurre is the most popular sandwich in Paris but also in France. Easy to make, try this recipe with our Fabrique Délices all-natural Jambon de Paris for a perfect lunch!
SERVINGS: 2
INGREDIENTS
1 fresh baguette, sliced lengthwise
4 tbsp European Style butter, at room temperature
6 slices Fabrique Délices Jambon de Paris, thinly sliced
Gruyere cheese, thinly sliced (optional)
Cornichons, for serving (optional)
HOW TO MAKE THIS RECIPE
1. Cut the French baguette (or ciabatta bread) into a club sandwich shape.
2. Spread the butter on cut sides of the baguette.
3. Pop some Fabrique Délices Jambon de Paris slices on each half of sandwich.
4. Close the sandwich then cut into 2 equal lengths.
5. You can top with cheese (thinly sliced Gruyere). Serve with cornichons, if desired.
CREDIT
Photo: Fabrique Délices