Pasta with French Ham
---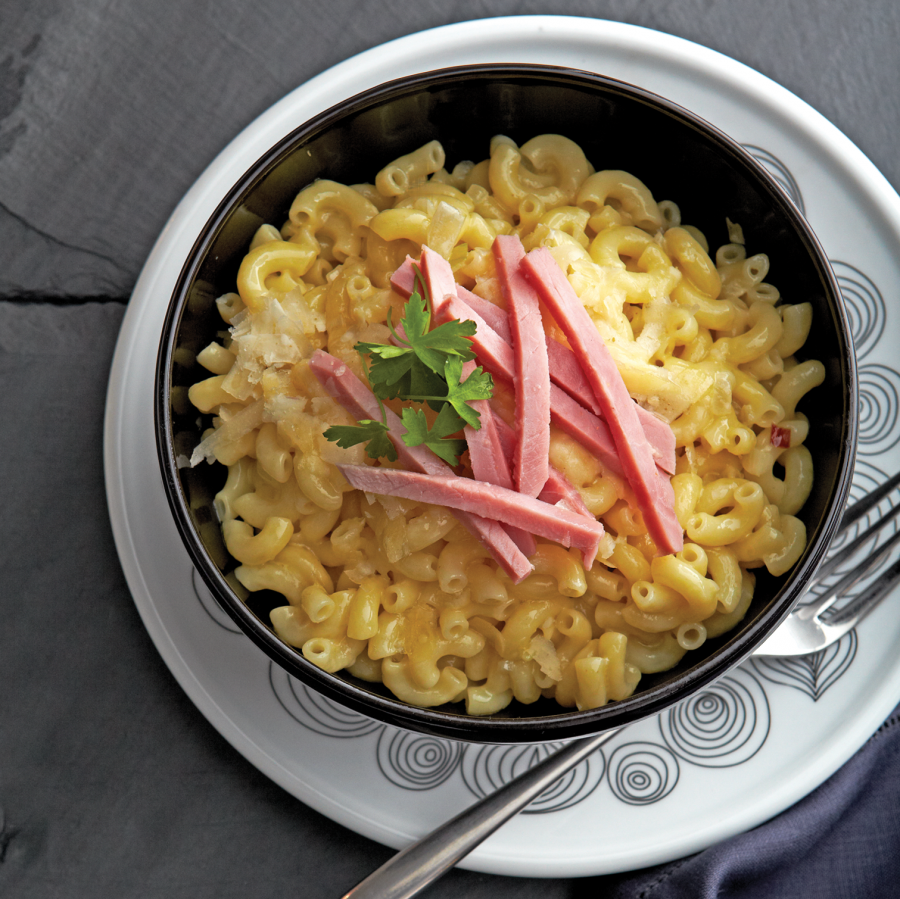 PASTA WITH FRENCH STYLE HAM
Pasta with French Ham (coquillettes au Jambon) is a classic dish of French cuisine. This is a pasta recipe made with French Style Ham and butter. Even the Michelin Star restaurants offer this recipe on the menu (and add fresh black truffles!). With Fabrique Délices Jambon de Paris and Black Truffle Butter you can cook like a French Chef at home!
SERVINGS: 4
INGREDIENTS
HOW TO MAKE THIS RECIPE
1. In a pot, heat the heavy cream over low heat, then add the grated parmesan and Fabrique Délices Jambon de Paris. Season with salt if necessary.
2. Cook the pasta in boiling salted water then drain them. Add the pasta to the parmesan cream and finish cooking over low heat, stirring gently.
3. Spoon pasta into plates and top with parmesan cheese and black pepper.
4. When ready to serve, add a pat of Fabrique Délices Black Truffle Butter on top.
CREDIT
Photo: Three Little Pigs