Quiche Lorraine
---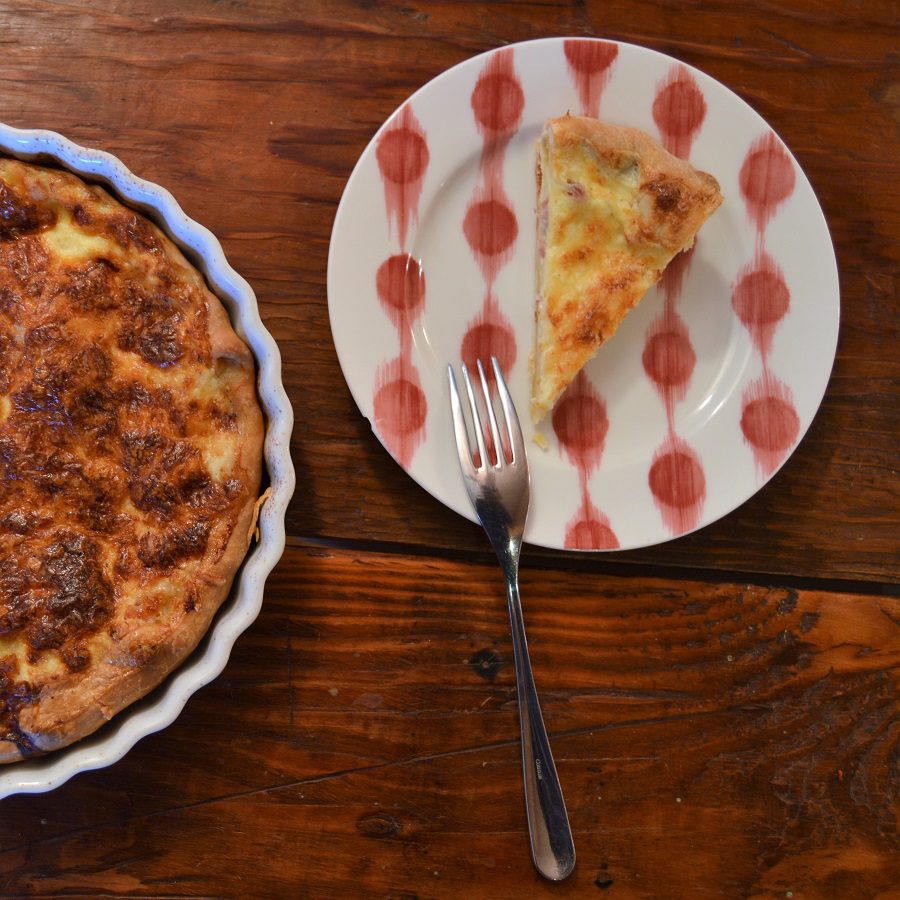 Quiche lorraine
Have you ever made a quiche Lorraine [ pronounced KEESH LAW-RAYN] ?
Really popular in France, quiche is a type of pie made with eggs, cream, cheese and filed in a savory shortcrust dough. To make a quiche Lorraine you would also need to add Lardons (French diced pancetta). Easy, quick and delicious, you can prepare the recipe with your kids! Perfect for brunch, lunch or diner!
SERVINGS: 6
INGREDIENTS
1/2 cup milk
1/2 cup heavy whipping cream
1 whole egg
1/4 tsp of salt
1/4 tsp of black pepper
3 oz Gruyere cheese (grated)
1 savory shortcrust dough
HOW TO MAKE THIS RECIPE
1. Preheat oven to 400°F (205°C)
2. Combine milk, heavy cream in a large bowl
3. Add the egg and beat well until completely incorporated. Add pepper and salt while mixing,
4. Add  half of Gruyère cheese
5. Fit piecrust into a 10-inch tart pan; fold edges under, and crimp. Prick bottom of crust with a fork.
6. Sprinkle Fabrique Délices lardons over bottom of shortcrust dough
7. Carefully pour egg mixture over lardons. Sprinkle remaining cheese over mixture.
8. Bake at 400° for 35 to 40 minutes or until lightly browned and set in middle. Cool 15 minutes before serving.
CREDIT
Photo: Fabrique Délices