RACLETTE PARTY
---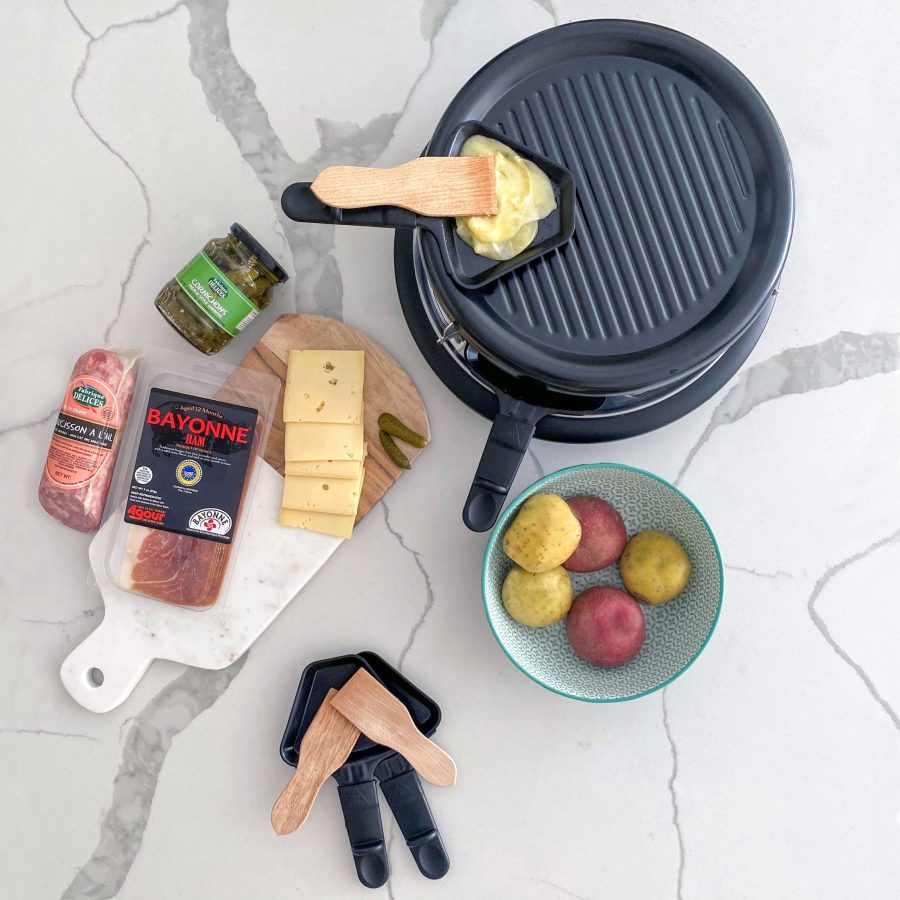 HOW TO HOST A RACLETTE DINNER PARTY
Raclette is a Swiss dish, very popular in France. Traditionally served with potatoes, charcuterie and cornichons, the idea is to melt* raclette cheese and enjoy it once melted over warm potatoes. Raclette is often synonymous with a "slow dinner", where people enjoy (a lot of) cheese and charcuterie. A dry white wine such as a wine from Savoie (France) is the best partner to this convivial dinner party.
*You will need a Raclette Grill to melt the cheese.
SERVINGS: 4-6
INGREDIENTS
Fabrique Délices Raclette Party Kit that contains:
l.75 lb Pre-sliced Raclette cheese
3 oz Fabrique Délices Jambon de Bayonne
6 oz Jambon Sec
10-12 oz Fabrique Délices Rosette de Lyon
12 oz Fabrique Délices Saucisson à l'ail
10.93 Fabrique Délices Cornichons
In addition to the above selection, you can complement with:
HOW TO MAKE RACLETTE
1. Start by placing the raclette cheese slices on large plates. Place all the charcuterie on another plate, and the cornichons in a small bowl.
2. Boil potatoes. Once the potatoes are ready, place them in a large bowl.
3. Set the Raclette Grill* in the center of the table, and turn it on 15 minutes before people are ready to sit down.
4. Each guest needs a plate and a coupelle**. Place a slice of raclette cheese into the coupelles or small trays, and place them under the heating element of the Raclette Grill. When the cheese is melted and browned on top, serve over warm potatoes, which you should slice just before adding the cheese. Serve with charcuterie and cornichons.
Bon appétit!
*Raclette Grill:


**Coupelle: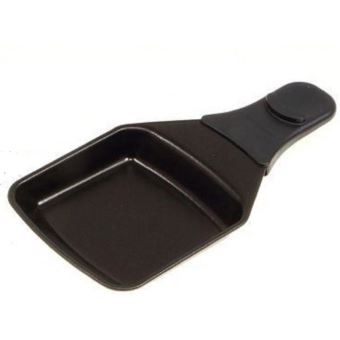 CREDIT
Photo: Fabrique Délices