Scrambled eggs with chorizo
---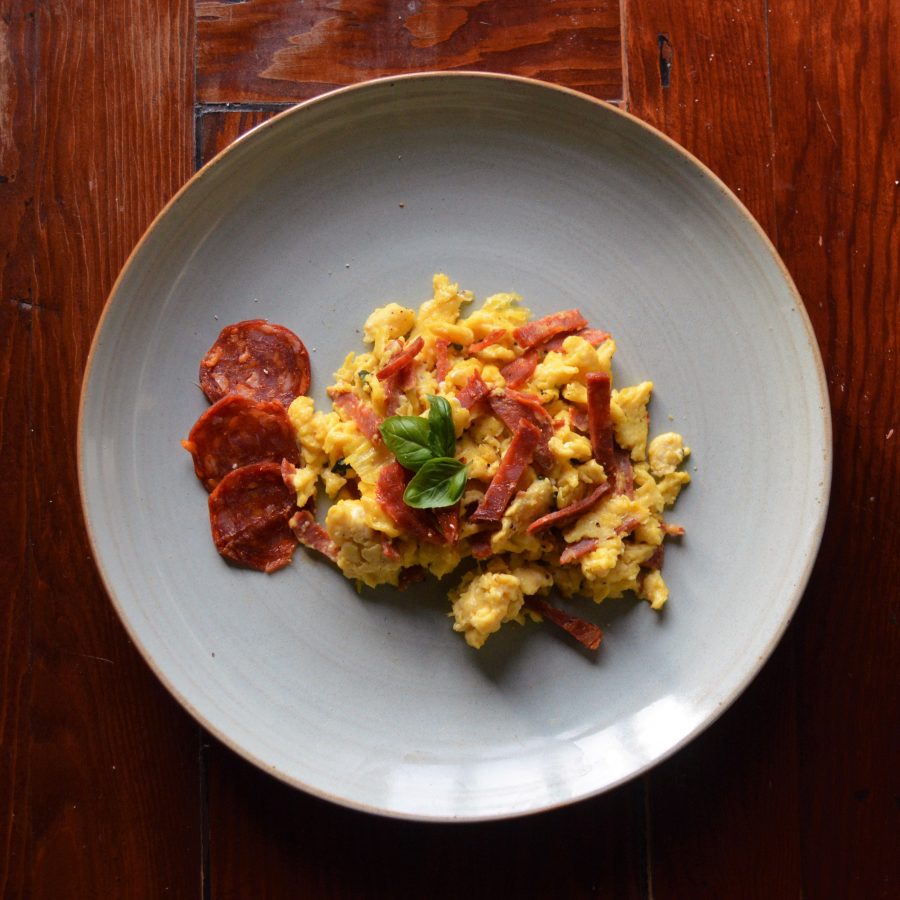 SCRAMBLED EGGS WITH CHORIZO
Oeufs brouillés au chorizo (scrambled eggs with chorizo) are the perfect dish for your next breakfast or lunch!
SERVINGS: 4
INGREDIENTS
8 eggs
Salt and black pepper
3 tbsp European-style Butter
Piment d'Espelette (optional)
HOW TO MAKE THIS RECIPE
1. Cut chorizo into strips.
2. Whisk the eggs together in a bowl. Add black pepper and salt while mixing. (You can also add a pinch of Piment d'Espelette).
3. Add butter to a skillet, cook, stirring, until eggs are scrambled and just set (about 5 minutes).
4. Add chorizo strips.
5. Serve immediately.
CREDIT
Photo: Fabrique Délices