Fabrique Délices & Isigny Sainte-Mère Butters
---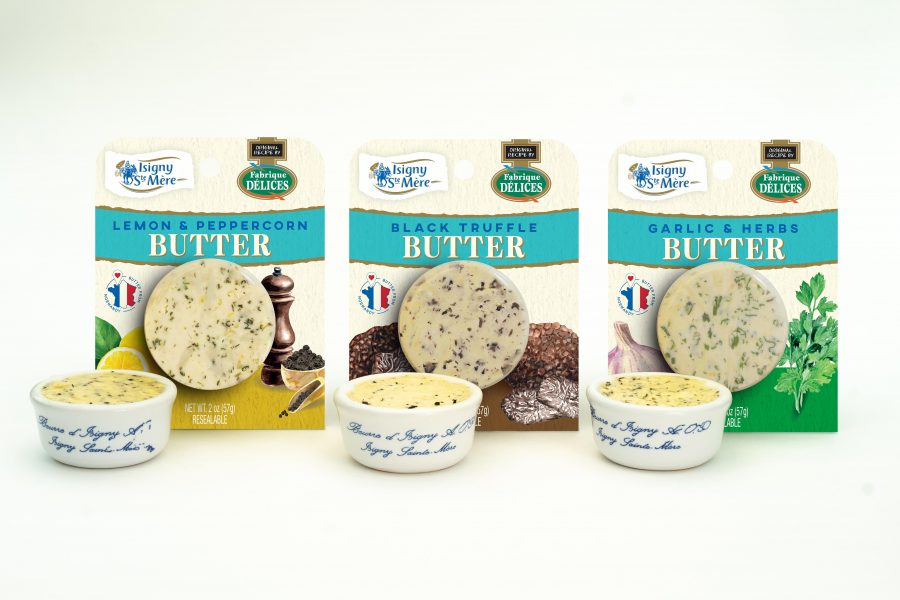 Published October 17, 2022
Everything starts in Normandy, France. The milk of Isigny Sainte-Mère grass-fed cows is slowly cultured before being traditionally churned into a rich silky butter.
Following original recipes from Fabrique Délices, a blend of garlic & fresh herbs, black truffle or lemon & peppercorn is carefully incorporated into the butter.
These butter medallions come in a 2-oz resealable package. They are perfect on grilled meat, poached salmon or roasted vegetables!