Fabrique Délices won a sofi Award!
---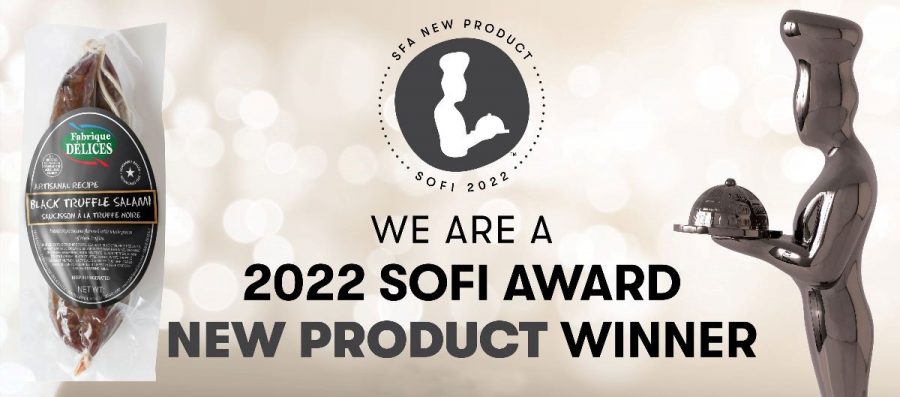 Published May 09, 2022
Fabrique Délices Black Truffle Salami has been named the 2022 sofi Award New Product Winner in the Meat and Poultry category.
The Specialty Food Association's sofi™ Awards
The Specialty Food Association's sofi™ Awards have been honoring the best in specialty food for 50 years. sofi™ Award honorees are selected through a blind tasting process and are true innovators in their categories. With an impressive amount of entries this year, products competing for this prestigious blind tasting competition are judged on flavor, appearance, texture, aroma, ingredient quality, and innovation.
Our Black Truffle Salami is now aN award-winner!
This rich, flavorful Black Truffle Salami has an excellent balance of seasoning and flavor. The pork meat is blended with Black Truffles from Périgord France, Armagnac, and spices. It is dry-cured, fermented, and then aged for 90 days. Tote some along on your picnic, slice one up as a fancy snack, or use it as part of an antipasto platter.
Shop our award-winner now